Sunday, October 6, 2019 / by Lisa Rae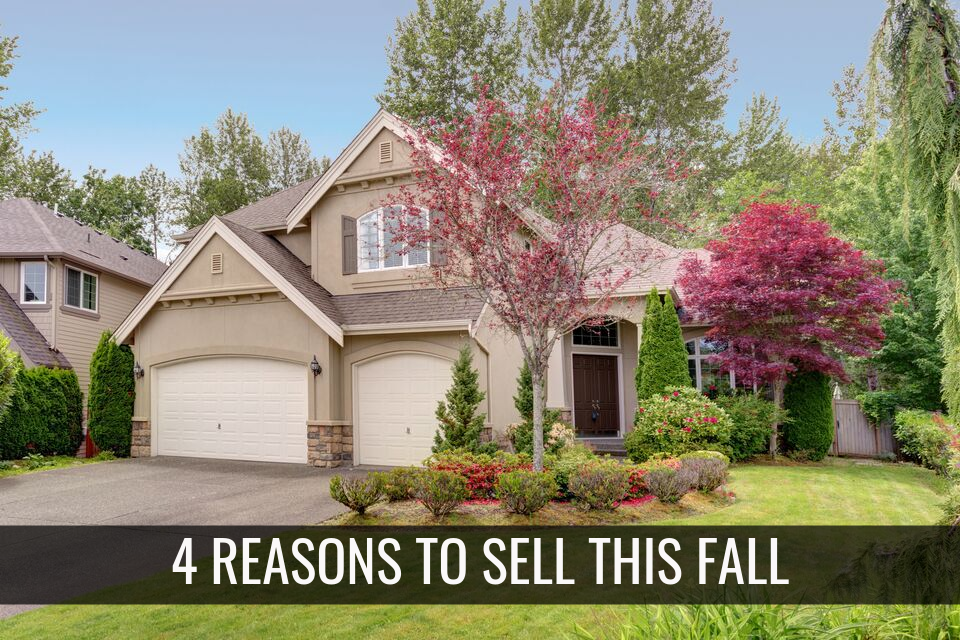 Traditional lore says that the best time to list your home for sale is spring and if it hasn't sold by the end of summer, you're out of luck. Along the same lines, homeowners across the country are often advised not to list in the fall and wait until after the holidays to list. The truth is that a great home will sell at any time of year and in fact there are some very good reasons to list in the fall, while everyone else is busy doing other activities.
4 Reasons to Sell this Fall
Less Competition – As mentioned above, most sellers list in spring so as a seller, fall provides you less competition which increases the opportunity for buyers to view your home.
Serious Buyers – Home buyers in fall often have a timeline to move before the holidays. They tend to take the home search seriously and move to write offers faster and avoid wasting time.
Curb Appeal – Fall is a beautiful time of year and homes always seem cozier as the weather turns. Fall colors in the trees and the scent of baking entice buyers to feel "at home" which encourages offers.
Closing is Easier – The pace of home sales slows during the fall; as such lenders can move faster and the process tends to take less time.
The last and best reason to sell this fall is that it's the right time for you and your plans. Regardless of whether you are relocating, moving up or scaling down, if this is the right time to sell, then this is the best time to sell.